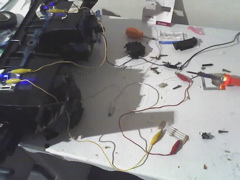 LEDs glued into sockets, wired together with aligator clips for testing and to find the best configuration.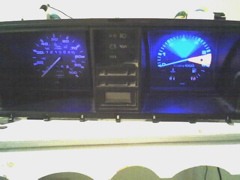 What it looks like in the light. Seems to illuminate pretty well, even with ambient light high, which I was worried about.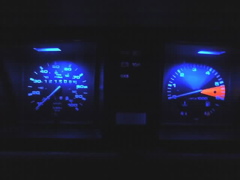 A shot in the dark of the lit up cluster.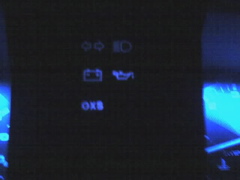 A close up of the indicators lit by a UV lamp.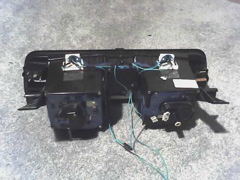 All soldered together and ready to install.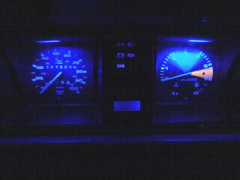 Final test before installation, what the final product looks like.