This is the page for my Jetta. Use the links at the left to look at stuff.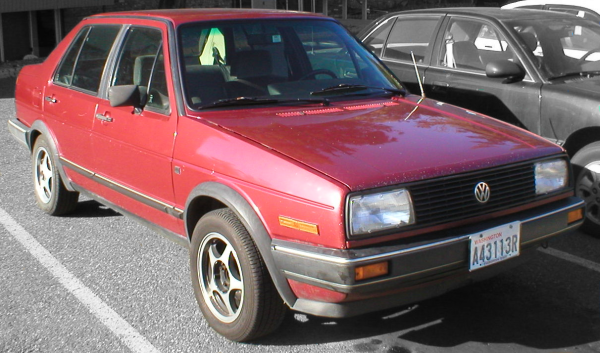 News
Thu Feb 17 23:08:53 GMT 2005
Just bought myself a new Jetta. It's a 1985 Jetta GL Wolfsburg Ed. All I've done so far is change the oil, but I have parts on the way. I have some pictures up too.
Ordered:
Window Switch
Mann Cabin Filter
Mann Oil Filter
Shifter Bushing Kit
Power Steering Belt
Alternator Belt
AC Belt
Clutch Cable
Fuel Filter
Bentley Manual
Redline MT90 Gear Oil
4 Round E-Code Headlight+Grill
Original Cost: $1400
Parts: $545
Total: $1945
So, I'm trying to decide if I should spend anymore on it. $1945 is a good chunk of change. The only thing I think I'd buy at this point is a new exhaust. I have to take the current exhaust off to do the shift bushings. It'd be a good time to do the exhaust, since I had it apart. Anyone suggest anything good for that? Email me.
All content Copyright © 2004-2008 Zachary White <zwhite-web @ darkstar.frop.org> except where information is publically available information (EG, radio frequencies, police codes.)